CASE STUDY
Case 2.
[Support for IPO]

Growing from a venture to a company with a sustainable future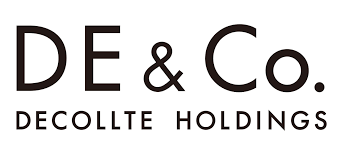 Company name: Decollte Holdings Corporation
Business: Photography services with focus on wedding photography etc.
This investment project won the seventh (FY2020) JPEA Award, "Defeat COVID-19 by Harnessing Photography Award"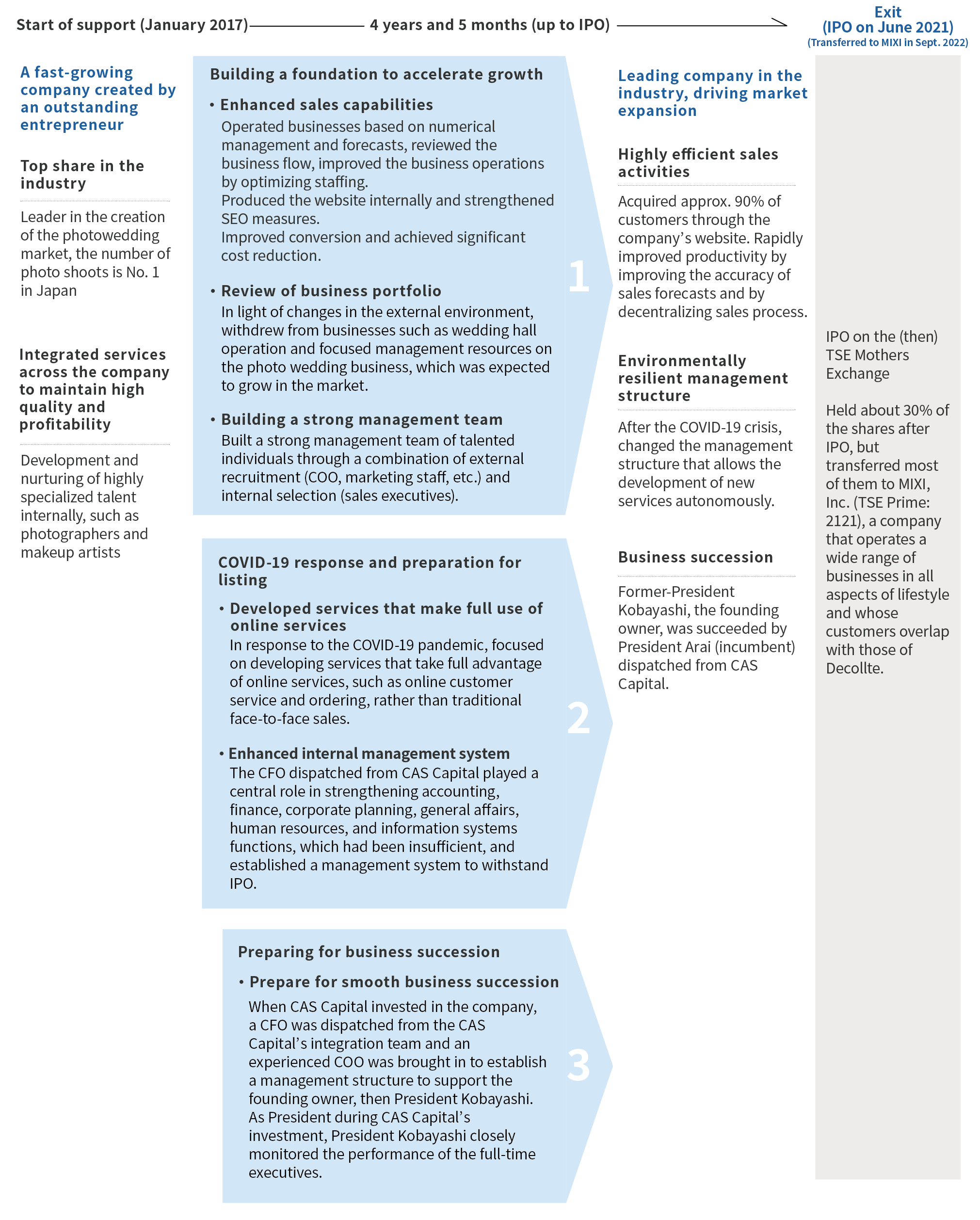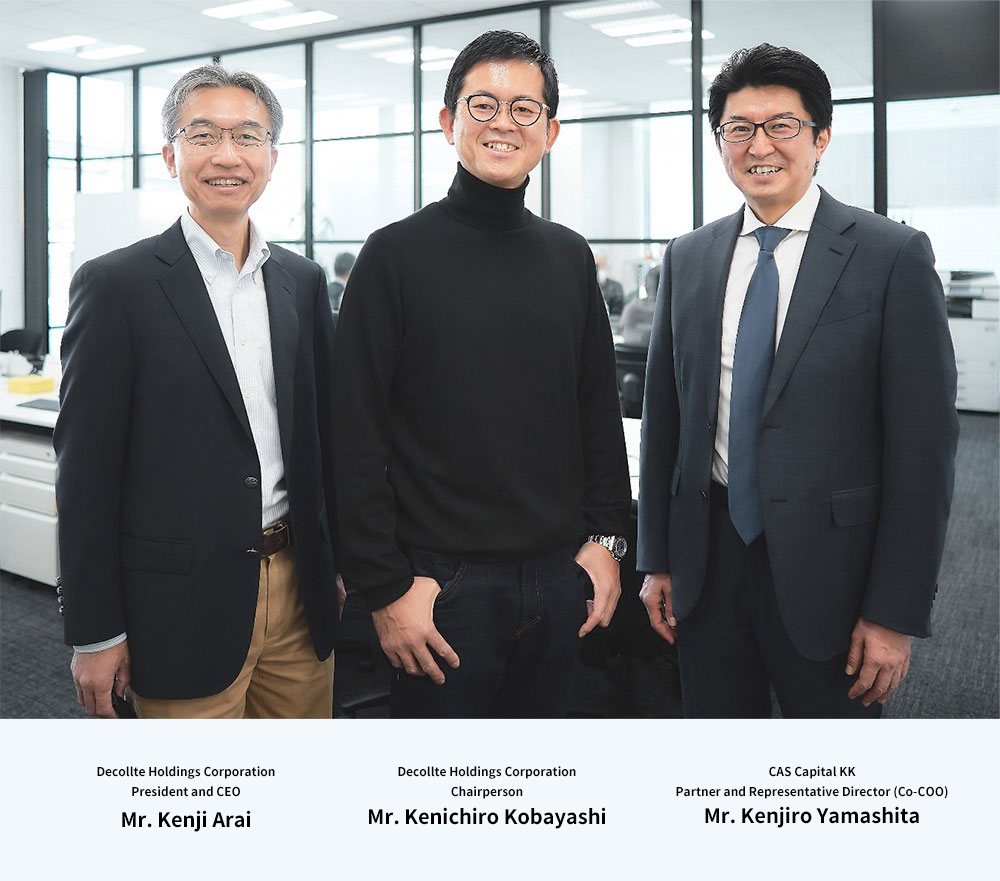 What was the process from the time the company was founded until you decided to bring the fund on board as a shareholder?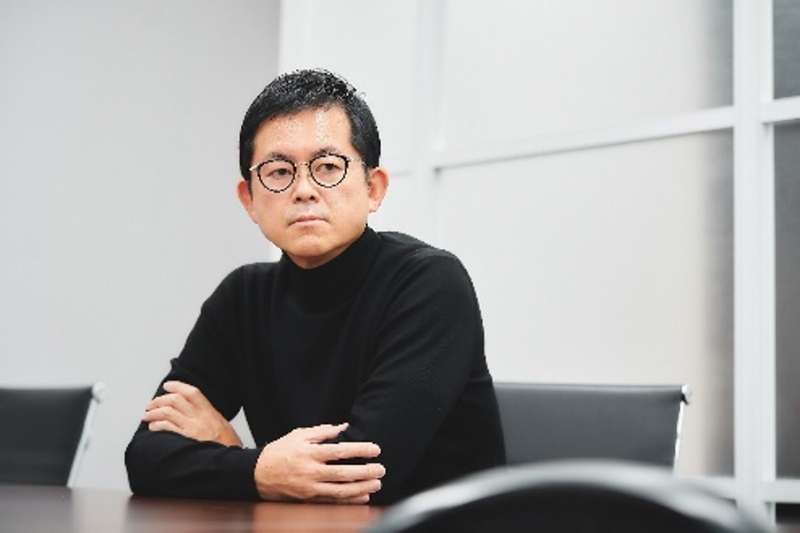 Since I founded the company in Ashiya, Hyogo Prefecture, in 2001, I have developed several businesses. I started with beauty salons, relaxation salons, low-cost wedding services in mini-chapels, and then I focused on photography. The company's revenue pillars have changed over time. Broadly speaking, the current "Photo Wedding" business serves as our fourth pillar.
I launched a series of new businesses, but since 2015, there have been prominent issues that need to be addressed to achieve future growth, mainly back office issues such as internal management, recruitment, and HR systems. When I was recruiting people, I thought that if the company's internal control system had not been strengthened, things would have become more difficult in the future. However, in the company and my human network at that time, I was unable to meet and recruit anyone good enough to meet the needs.
In that situation, as I was consulting with people about the problem, I was advised by a CPA who said, "CAS Capital may be able to suggest options for you to solve the problem. Why don't you meet with them?" It was June 2016. That was how it all started. At that time, I did not have the option of selling my business. Of course, there was the possibility that CAS Capital might not be interested in us at all. But then things moved very quickly. In about six months, we decided to work with them.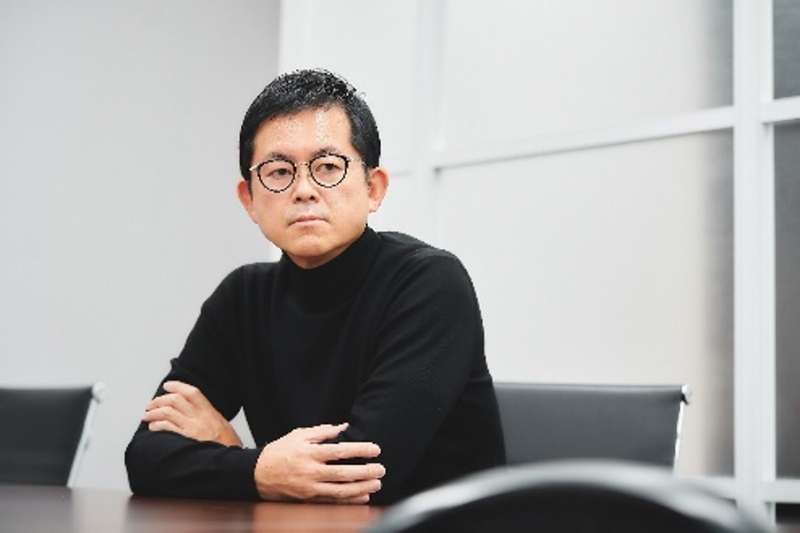 How did you join Decollte Holdings as a member of the integration team dispatched from CAS Capital?
At first, I was working as an outsourcer, but I worked full-time along the way. CAS Capital varies the degree of involvement in its investments depending on the situation. We will provide support from the outside when the tasks are clear and progress is being made. Having said that, there are about one in three companies to which we are deeply committed through the deployment of full-time staff. In the case of Decollte, it is a very attractive company with aspirations, and it was clear that we could support the president directly. So, we were thoroughly involved.
My role was to raise figures. It was about generating sales and profits in the future, not in the short term. For this reason, I basically did not have a specific department that I was responsible for, but I was involved in everything. While I was primarily responsible for the sales side of the business, I tried out a certain sales process using forecasting and number analysis. Then, together with Mr. Kobayashi, I hired people who could successfully implement the process and build a team. I was in charge of the website production team temporarily for a reason. In this way, I worked closely with Mr. Kobayashi.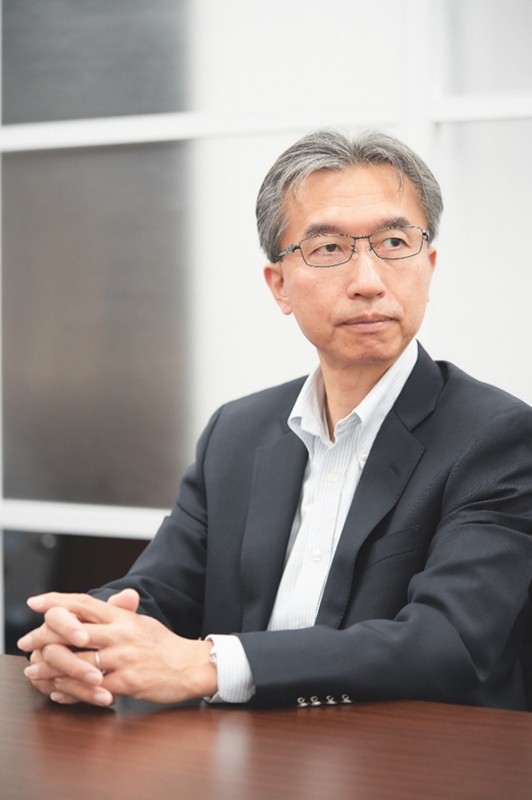 I was originally with another company. I have known Mr. Kawamura and Mr. Yamashita for some time, and when they decided to invest in Decollte, they formally invited me to join CAS Capital. I was first seconded to Decollte and then transferred to the company when it was about to go public.
Mr. Arai is a triple crown winner as CFO of Tully's Coffee, having handled its listing, MBO, and sellout. Meanwhile, Decollte had management problems, as Mr. Kobayashi mentioned, and had to create a management system appropriate for its size and future from scratch. For this reason, we needed a CFO who is absolutely skilled. We knew, that if we could hire such CFO, the success is in our hands. So, I persuaded Mr. Arai, whom I had known for some time, to join us.
I immediately accepted the offer because I like to build a system together to realize growth rather than work for companies with established systems.
What was the reaction of frontline employees to full-time executives dispatched from the fund? Also, how has the president's work style changed?
At first, well, they were like, "Umm..." (laughs). If Mr. Yamashita and Mr. Arai were too cautious and contacted them gradually and not often, both sides would have to wait and see about each other. But the two were active from the beginning, so it was easy for our staff around them to know what kind of person they were. Also, the purpose of "this is what we are going to do" was well communicated within the company, so in that sense there was nothing like the upset or rejection I expected.
The scope of what I could cover on my own is limited, and some of my weak points were left untouched. But Mr. Arai took very good care of them. Also, the fact that they proceed firmly but carefully was a major factor in our success. We asked CAS Capital to share our big goals before they joined us. After all, we are in a business where employees work with satisfaction, then we are able to create new value. We asked CAS Capital to understand that before joining us. Mr. Arai spends more time caring for employees at the time of his joining, and after, and even now.
As for myself, I think I am less likely to make a mess (laughs). I came to control myself so that I could think and move properly. When I was running the business alone, I would develop the business the way I was interested in it, and if I felt that something was "not quite right," I would leave it as it was, which was my problem. I was aware that if the system stayed the same, I would not be able to change. So, I was happy to be able to change when CAS Capital came in to change the system.
I also began to constantly look at the need to move as a team and to create a team that could move without me getting directly involved. Previously, I used to make a decision, pass it on to the staff, and they would do it. This approach was fast, but in the long run I realized that I was not always right.
Could you tell us the process of how you reorganized your business portfolio during the period when CAS Capital made investment in Decollte and focused your management resources on the Photo Wedding business?
Some of Decollte's businesses were relatively vibrant despite the COVID-19 disaster, while others were not. While discussing these issues openly with Mr. Kobayashi, we identified businesses that should be terminated relatively quickly and businesses that should be sold or transferred to other parent companies. Then, over time, we closed or transferred businesses one by one. Among the wedding-related businesses, they had a very attractive business for Shinto weddings called WAKON STYLE. So, we first decided to focus on WAKON STYLE and wedding photography as two pillars.
However, the environment had completely changed due to the COVID-19 pandemic, so we had no choice but to boldly change gears. On the other hand, we felt that transferring WAKON STYLE to a specific company would give the business a boost, so we decided to discuss the transfer in detail. This was a big decision-making, so I discussed it very carefully with Mr. Kobayashi. We eventually came to the conclusion, with consensus and without question, that "this is the right decision given the situation and the timing."
After reorganizing the company's business portfolio, 95% of its revenue now comes from photo weddings. But it is still sometimes perceived as a wedding company. I think the investors we discussed IPO with understood very well that the company was eliminating the wedding business in order to focus on the promising photo wedding business.
Thinking about it again, photography is a valuable business resource. Photos are meant to last forever from the moment they are taken. Unlike a video, there is a space between the lines, I mean, you can think back on many things by looking at pictures. People's memories are vague, so we look at pictures and vividly remember: "This is what we did back then," which is quite interesting. Getting involved in photography made me realize its profound nature.
I am convinced that photographs will never disappear. I was wondering why photographers never get tired of taking pictures, but I noticed that there is a slight discrepancy between the image of the photographer and the actual picture taken. I guess that discrepancy is part of the appeal. No two photos are alike. That may be an interesting part for photographers.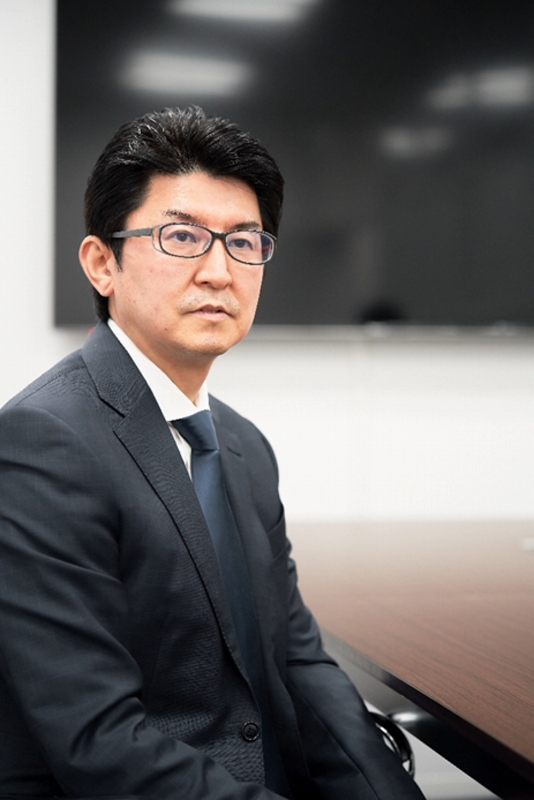 In addition, the photographic business has been relatively slow to catch on in Japan. In China, for example, pre/post-wedding photoshoot is fairly popular, with the adoption rate of almost 100%. On the other hand, in Japan, the adoption rate of such photoshoot is about 50%. It is on the rise, but there is still a lot of room for growth. In China, in addition to the wedding party, a lot of money is spent on pre- and post-wedding photo shoots. Photography is more popular overseas in many ways. Japan hasn't gone that far yet, so I think we can grow even more.
According to the data for 2018, the adoption rate was 53% in Japan. In my opinion, it will gradually increase. When we started this business, the market for pre/post-wedding photoshoot was quite small, so we have no official data. We probably started with the adoption rate of about 10%. As a company theme, we will take the lead in preserving one of our own cultures. I think this is a rewarding job.
As for the children's photography, we're setting up studios with the goal of having them photographed once a year. Existing large photo studios focus on the Shichi-Go-San ceremony, but we want to create a relationship between our staff and our customers so that our customers will come back to our studio every year to have their pictures taken. In this way, we can develop a new culture of photography while expanding the market, rather than playing a game with competitors for market share.
We have imported family photo business from other Asian countries as a model. In China, they take family photos not only once a year, but every few months. In Hong Kong, the adoption rate of separately taken photos is 53%, which looks the same as in Japan, but they actually take two or three shots, so technically the rate is about 180%.
Now that you have completed IPO, how has your mindset changed as a business operator?
I didn't know at all how hard the listing would be (laughs). When I started the company on my own, I did not think about going public, and I did not think that I would be able to do it. But when I talked to the people at CAS Capital, I thought it was a good opportunity that not everyone can experience. If there is an opportunity, there should be something to be gained, even if it is hard. Before we went public, it was often difficult to get government agencies and partners to listen to us when we approached them with our ideas because we were not well known, even though we were generating revenue and profits. In terms of expanding our services, the impact of the listing is great.
I also thought that as my policy, I should not go against the waves, and that I should go with the big waves to a certain extent. It's like riding the coming waves instead of making the waves. After we went public, the CAS Capital people left completely, and the relationship changed to one of fair shareholder participation. That's the way it should be, but it still feels a little lonely.
Could you tell us about one of the unique aspects of your company, hiring and developing photographers and makeup artists internally?
We reviewed the personnel system at a relatively early stage. As there was no clear evaluation system, we created technical standards for photographers, etc. to clearly evaluate them. We have set up fairly strict checkpoints. This grading system for expert photographers and makeup artists ensures that those who are skilled are paid well. In terms of training, we have established a technical management department so that a number of trainers can provide training in a systematic way.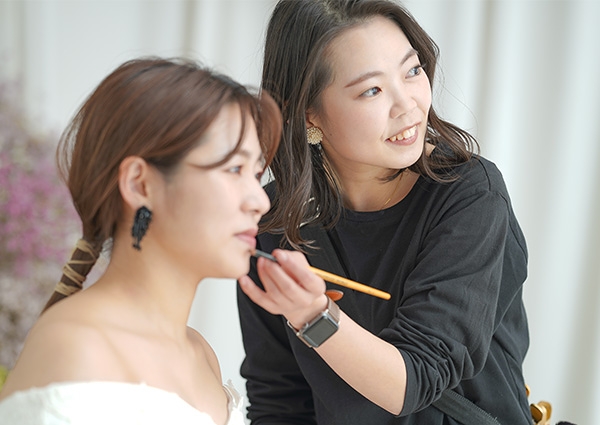 The company had an on-the-job training system where experienced photographers would train staff so that after a year or so they could actually take pictures of customers, and after about three years they could be full-fledged photographers. On the basis of this system, we set numerical targets and manage processes that allow us to hire and train new employees quickly and efficiently. As far as I have researched, there is no company, even overseas, that has more professional photographers than we do, so this model is very unique. Our system also accepts and nurtures people, including amateurs, which is one of our features. As many of our photographers have gone from amateur to professional, we try to identify good people during the hiring process.
Although we are a listed company, we give the photographers a lot of leeway as far as the shooting goes. Instead of working in a very rigid atmosphere, we let them do what they really like to do. We have given them the freedom to do their jobs without too many constraints.
The management structure for organizing photographers and make-up artists has two lines; a vertical line based on sales-oriented operation rate, and a horizontal line based on photographers' autonomy through training and guidance. All our stores have a manager, but the daily instructions are given by the most professional photographer in the store, called the trainer. This system is designed to work as a self-reliance with a certain degree of autonomy. If we deny some freedom, independence and autonomy, many of our employees could not stay comfortably. So we designed the system by giving high priority to what Mr. Kobayashi had done.
As for management on sales, I have a lot of ideas. But to be honest, I was not sure about managing artists' skills, as in this case. The structure that Mr. Kobayashi has created over time is extremely rational for managing photographers. He told us surprising stories in a matter-of-fact way, such as the sudden disappearance of a skilled photographer and his return with a completely innocent face. I realized that without such generosity, it would be impossible to manage photographers and make them sustainable.
From a President's perspective, how would you look back on your relationship with CAS Capital?
I think this encounter was fate, or perhaps inevitable. "Appreciate the fate and do not go against the flow." That is how I live my life.
(Note) This article is an excerpt from the JPEA Awards interview.